A periodic update of news from the Berkeley campus
A Message from President Brenneman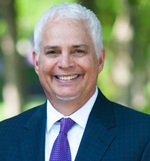 HOLY WEEK, HOLY WORK, HOLY LIVING
HOLY WEEK contains the darkest and most glorious hours of Christian faith: Jesus on the cross and the empty tomb! In truth, holy week holds a "wrinkle in time," a cosmic vortex, where divinity and humanity, good and evil, time and space, miracle and everyday life intersect. In other words, life as we know it. ABSW exists to help prepare students of faith to lead well in all the holy weeks of all the intersections of all the days of our lives.
I have been here for just over six months now as ABSW's president. Not a week goes by that I have not grown in faith and understanding. This amazing place refuses to break apart the very real intersections we all experience all the time, sometimes simultaneously, between what is, and what could be, and "the ubiquitous presence of God," as Professor Jennifer Wilkins Davidson, reminded us in chapel just this week. All of us at ABSW are ceaselessly invited to seek to understand God and each other with our whole hearts, souls, and minds with what W.E. DuBois called a "double consciousness," expanded to triple or quadruple consciousness depending on one's race, language, culture, gender, class, migration or religion. Wow! What hard work, but what holy work! In a real sense, at ABSW, we are reclaiming Jesus (see reclaimingjesus.org) for this time and place in history, this particular wrinkle in time. We are reclaiming his whole life, his sorrows, his pain, his exile, his death on the cross and so also, his joy, his amazing teachings, his miracles, his inspiration, and yes, his resurrection!
Though I've been here only six months, I assure you, every week is a holy week, here. So I say, without hesitation, if you or if you know of anyone, ANYONE!, who wants to join us on this amazing journey of faith and learning, please invite them to check out the ABSW website or, better, go the website yourself and sign up or give us their contact information. We will do the rest.
In Christ's just peace,


Jim Brenneman
ABSW President
---
Dr. Brenneman's preaching schedule
April 8
Prairie Baptist Church
7416 Roe Ave
Prairie Village, KS
Morning Service: 10:30 am
May 27
First Baptist Church
909 SW 11th Ave
Portland, OR
June 17
American Baptist Church
600 S Shields St
Ft. Collins, CO
Please contact our office to find out if Dr. Brenneman will be in your area and/ or if you would like him to preach at your church (510-841-1905 x246).
SEMINARY REUNION WEEKEND AND COMMENCEMENT
Join us for alumni reunion and commencement.
Thursday, May 17
5:00 PM Alumni Dinner
7:00 PM Lecture: Sacred Texts – Sacrifice
Friday, May 18
Lunch event on Hornblower Yacht in the Bay
3:00 PM Walking tour of ABSW/CAL/GTU
7:00 PM Lecture: Sacred Texts – Mercy
Saturday, May 19
10:00 AM Alumni Brunch and Dialogue with ABSW President Dr. James E. Brenneman
2:00 PM Commencement at First Church of Christ, Scientist
2619 Dwight Way (across the street from ABSW)
Reception will follow the commencement at ABSW
​
More information (including registration) will be coming your way soon
---
ABSW Alum of the Year Rev. Michael-Ray Mathews
We are pleased to announce that Michael-Ray Mathews (1998) has been selected as alumnus of the year for 2018.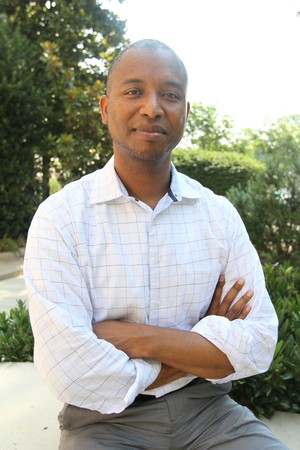 Michael-Ray Mathews is an ordained American Baptist minister and a leading pastor in the multi-faith movement for justice.  He brings over 30 years of ministry leadership experience – as a senior pastor, grassroots leader, psalmist and community organizer – to his work as the Director of Clergy Organizing for PICO National Network.  
Since 2014, Michael-Ray's leadership has centered on the Theology of Resistance. Developed in the aftermath of the killing of unarmed teen Michael Brown in Ferguson, Missouri, Theology of Resistance is a prophetic, multi-faith discourse and is intended to ignite conversations and spark faith leaders to fight injustice and dehumanization and cultivate Beloved Community.   Michael-Ray engages these conversations as the host of the Prophetic Resistance Podcast.
Rev. Mathews is the founding convener of the Racial Justice and Multiculturalism Community of the Alliance of Baptists.  Along with Drs. Marie Onwubuariri and Cody Sanders, he is the co-editor of Trouble the Waters:  A Christian Resource for the Work of Racial Justice, a project of the Alliance of Baptists.
A native of Compton, California, Michael-Ray earned a Bachelor of Arts degree in Social Sciences and Communications from the University of Southern California and a Master of Divinity degree from the American Baptist Seminary of the West and the Graduate Theological Union.
Michael-Ray and Dené, his wife of 25 years, live in San José, California and are the proud parents of one son, Kenan, a junior at The Ohio State University.
---
Alumni/ae Updates 
Loretta Belton (2014) was ordained on January 27, 2018, in a service that took place at Appiean Way Seventh Day Adventist Church, El Sobrante, CA.
---
In Memoriam
Everlyn Breese (1958) Alum and former trustee passed away in February 2018.
Mason L. Brown (1956) A memorial service in celebration of his life was held on February 4, 2018 at Calvary Baptist Church in Denver, CO.
Wesley H. (Wes) Brown (1957) A celebration of life was held on January 6, 2018 at First Baptist Church in Pasadena.
Robert D. Gilmore (1960) A memorial service was held at Newburg Friends Church on February 24, 2018.
Jane Gahs Wilson, trustee emerita of ABSW, passed away in January 2018. A memorial service was held at First Baptist Church of Los Angeles on February 12, 2018.
Faculty and Staff News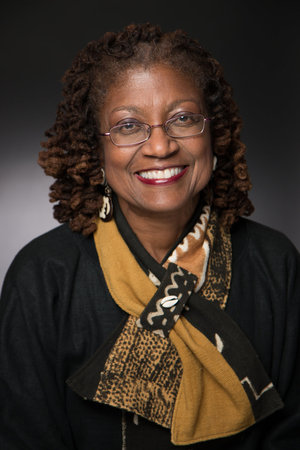 Associate Professor Dr. Valerie Miles-Tribble, with three of twenty Bay Area mentees and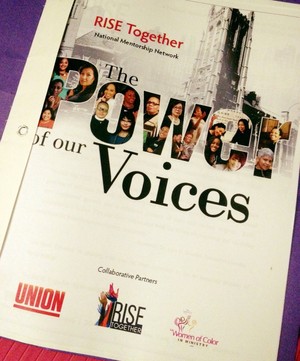 mentors,  attended the Rise Together Mentorship launch in New York City at Union  Theological Seminary on March 8-10.  ABSW is the NorCal Western Regional Affiliate, one of seven regions. Over 800 diverse women in ministry attended from across the U.S.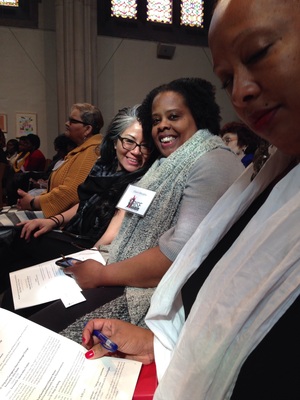 ---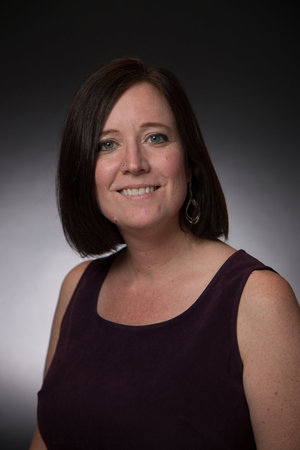 Dr. Jennifer W. Davidson, Associate Professor of Theology and Worship, shared in chapel on March 19 about her recent trip to Nagaland in North East India where she visited the urban and rural campuses of the new North East Christian University being established in the region. While there, Dr. Davidson presented at a Church Leaders Conference on baptism and communion, based on her forthcoming book River of Life, Feast of Grace: Baptism, Communion, and the Call to Radical Discipleship to be published by Judson Press. Dr. Davidson traveled with Rev. Dr. Don Ng, a former trustee of ABSW, and Rev. Dr. Rex Rogers from the Great Rivers Region.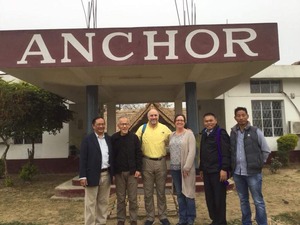 ---
The Dominican Chorale of Dominican University in San Rafael will be presenting their Spring 2018 concerts on April 20, 8:00 pm at Dominican University and April 22, 5:00 pm at St. Vincent de Paul Church in Petaluma, CA. The program includes Mozart's "Solemn Vespers" and Beethoven's "Ode to Joy." You can find Rev. Carolyn Matthews and Dr. Terri Brenneman in the first soprano section of the choir. 
ABSW WELL REPRESENTED at ABHMS Aligned Action Network and Other Collaborative Gatherings in Glendale, California, March 15-17, 2018
An ABSW board member, president, several alums and a student recently attended the American Baptist Home Mission Societies (ABHMS) "aligned action network" meeting and other collaborative gatherings at American Baptist Churches of Los Angeles, Southwest and Hawaii's (ABCOFLASH) conference center at First Baptist Church of Glendale, Calif.
Thursday's aligned action network meeting was also attended by partners from churches, campus and community ministries in Arizona, California, Colorado, Hawaii, New Mexico, Oregon and Wyoming. It was led by Dr. Jane Wei-Skillern, an adjunct professor at the Haas School of Business at the University of California, Berkeley, and facilitated by the Rev. Lisa Harris Lee, ABHMS director of Mission Engagement and National Network Initiative.
ABHMS developed aligned action networks so that American Baptists in geographic clusters throughout the United States and Puerto Rico can convene to share resources, funding opportunities, communication practices and actionable ideas to ultimately create ministries that make a difference in people's lives.
ABSW president, Jim Brenneman, says of his experience, "What a wonderful gathering of ABC leaders united in mission as the focus of our unity as the church. I was impressed with Dr. Jane Wei-Skillern's evidence-based research that underscores the "self-emptying" approach to organizational life and ministry. I am grateful the ABHMS is promoting this model of collaborative ministry. Such an approach requires the church to shift its focus away from traditional approaches that emphasize scale and growth of one's own organization to becoming truly collaborative. Wei-Skillern's research shows such grass-root aligned action networks are key in making any truly significant impact on positive spiritual and social change in the 21st Century."
On Friday and Saturday evening, more than a dozen diverse young adults participated in the "Empowering Young Intercultural Leaders" workshop hosted cooperatively by ABHMS' Intercultural Ministries and Emerging Leaders program. The event showcased tools, leadership techniques and wide-ranging discussion geared toward young church leaders who work with multicultural groups.
ABSW M.Div. student, Kwee Say, says she shared learnings from the workshop with her local church and

leaders of Karen Baptist Churches USA.
"One thing I learned at the training that really sticks with me was the importance of working across cultural boundaries with 'RESPECT' [Responsibility, Empathetic listening, Sensitivity, Pondering, Examining, Confidentiality, Trusting/Tolerating ambiguity] as a minister, a pastor, a chaplain and a servant leader of God," says Say, a recently endorsed American Baptist Navy chaplain officer candidate, who currently serves as a chaplain intern in Spiritual Care Services at University of California San Francisco (UCSF) Medical Center and UCSF Benioff Children's Hospitals.
Public Theology Certificate Program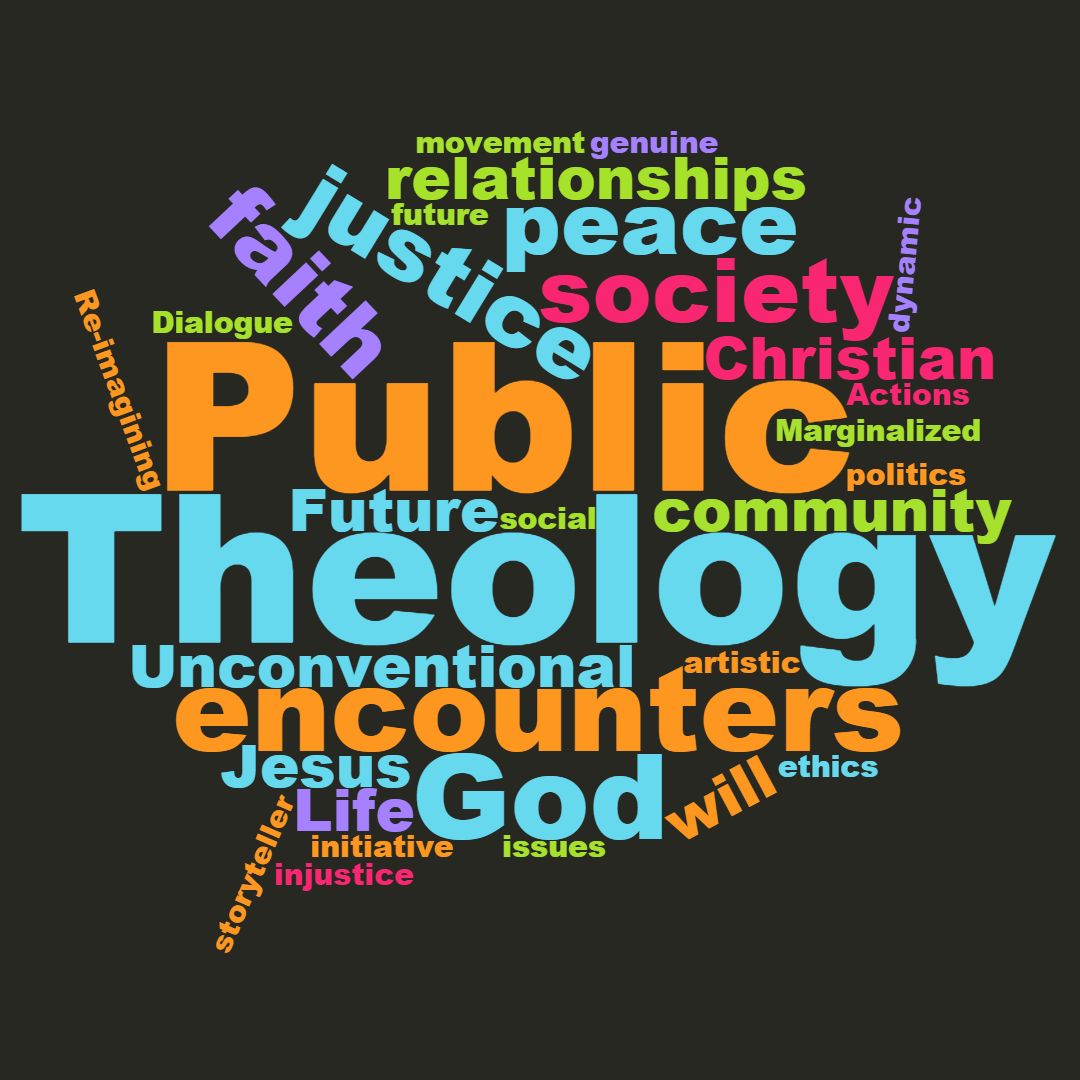 The second cohort of the Public Theology Certificate Program, offered jointly by ABSW and PICO National Network, will be starting this fall! The ABSW/PICO partnership for the creation of a program in Public Theology has been made possible by a generous grant from the Henry Luce Foundation.
This five-course, 16-month program covers topics from morality and society to community organizing. Courses are offered in an intensive format, either over one week or several weekends.
For more information or to start your application, visit www.absw.edu/publictheology. Scholarships are available!
It's not too late to apply!
Are you or someone you know thinking about seminary, or investigating some next steps in theological education? Let us know! Whether you have questions about programs or the application process, or want to get in touch with a current student or faculty member, we're happy to help! Fill out the brief form available here, or reach out to our Director of Admissions, Meagan Wood, at mwood@absw.edu or (510) 841-1905 ext 229. We'll be looking forward to talking more soon!